Wyzant iOS Student and Tutor Apps
Helping individuals further their educational goals and manage a tutoring business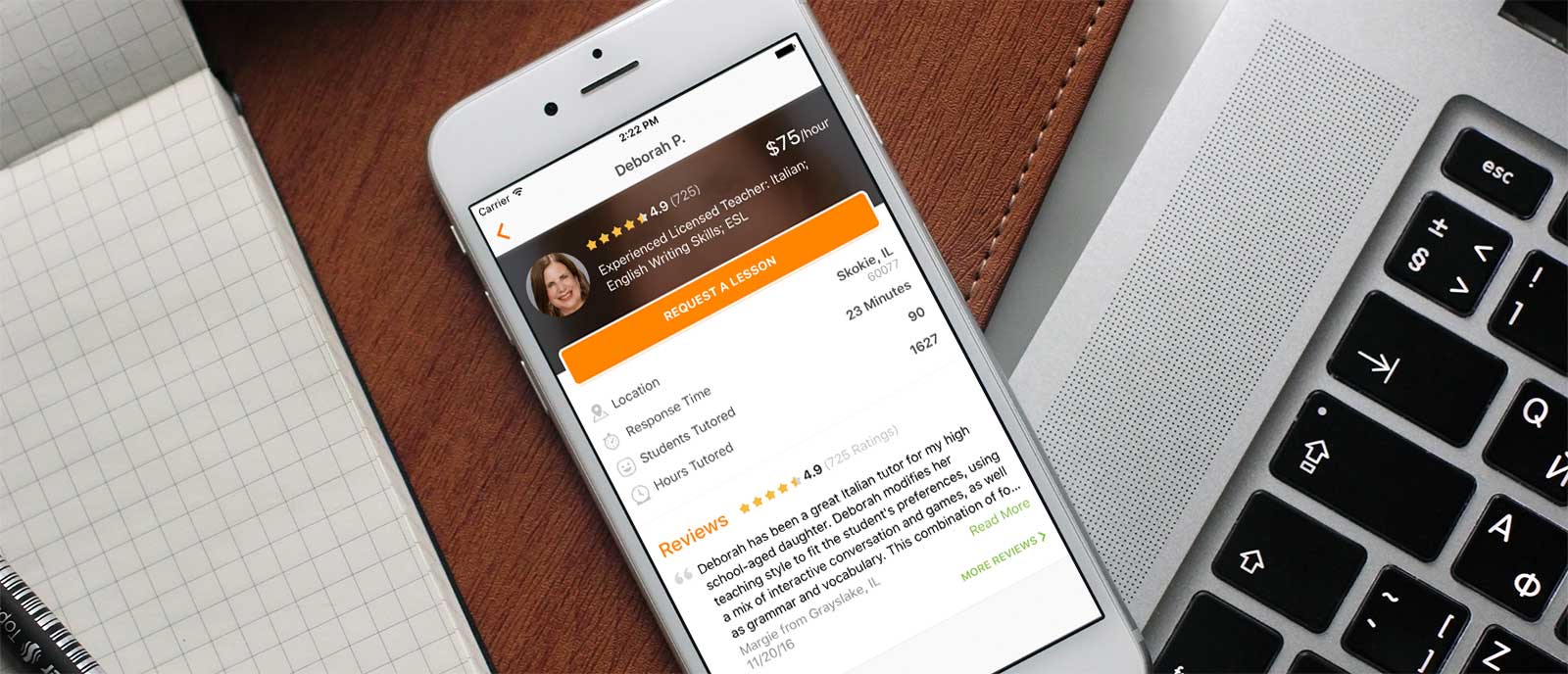 I started with Wyzant in April of 2016 and built up a team of 3 to manage the Student and Tutor iOS apps.
Wyzant has two main apps:
Student App: Finds tutors for any subject, set up meetings, and interact with the tutor up until the in-person or online lesson
Tutor App: Interacts with students, schedule lessons, and curate subjects to help tutors manage their tutoring business
Development
I architected a Swift-based foundation to speed up development time, improved testing coverage, and reduced overhead. This new Swift foundation included unit tests for Swift and Objective-C classes. I also lead the implementation of Wyzant's app rebranding style with all new UI controls, colors, and imagery. The codebase I started with has seen a lot of red, to simplify and improve upon the exisiting framework.
My time has also been spent modernizing the apps, which has reduced crashes down to ~0.01% of users.
Wyzant recently moved to Ruby from .Net and C#, which has provided me opportunity to learn and grow in a new language. Though I have yet to ship any Ruby code to production due to my main role on the iOS team.
Modernizations
Removed the hamburger menu in favor of bottom tab bar
Replaced the legacy email-based messaging system to simplified iMessage-esque-web-socket style communication
Moved from Swift 2 to 3
Added universal links and deep linking
Updated for iOS 11
Implemented iOS technologies
Additionally, I converted the apps to a Swift-only approach for all new code, and moved from Cocoapods to Carthage for dependency management to decrease build and development time.
Skills
Developed socket-based messaging through Pusher
Push Notification migration from Parse to Pusher
Alamofire with RESTful APIs
Mixed Swift 3 code with Objective-C code
Implemented Auto Layout and Dynamic Type
Mandated unit tests for new Swift code
Supported 4.7"+ screen sizes
Storyboard merge conflict hero
Migrated custom cocoapod framework, to carthage frameworks
Rearchitected app foundation off of legacy code
Added 1Password integration
git & GitHub with feature-based pull requests
Team Size: Up to 3 Developers