Laser Meme for iOS
Create memes on-the-go to share with friends or the world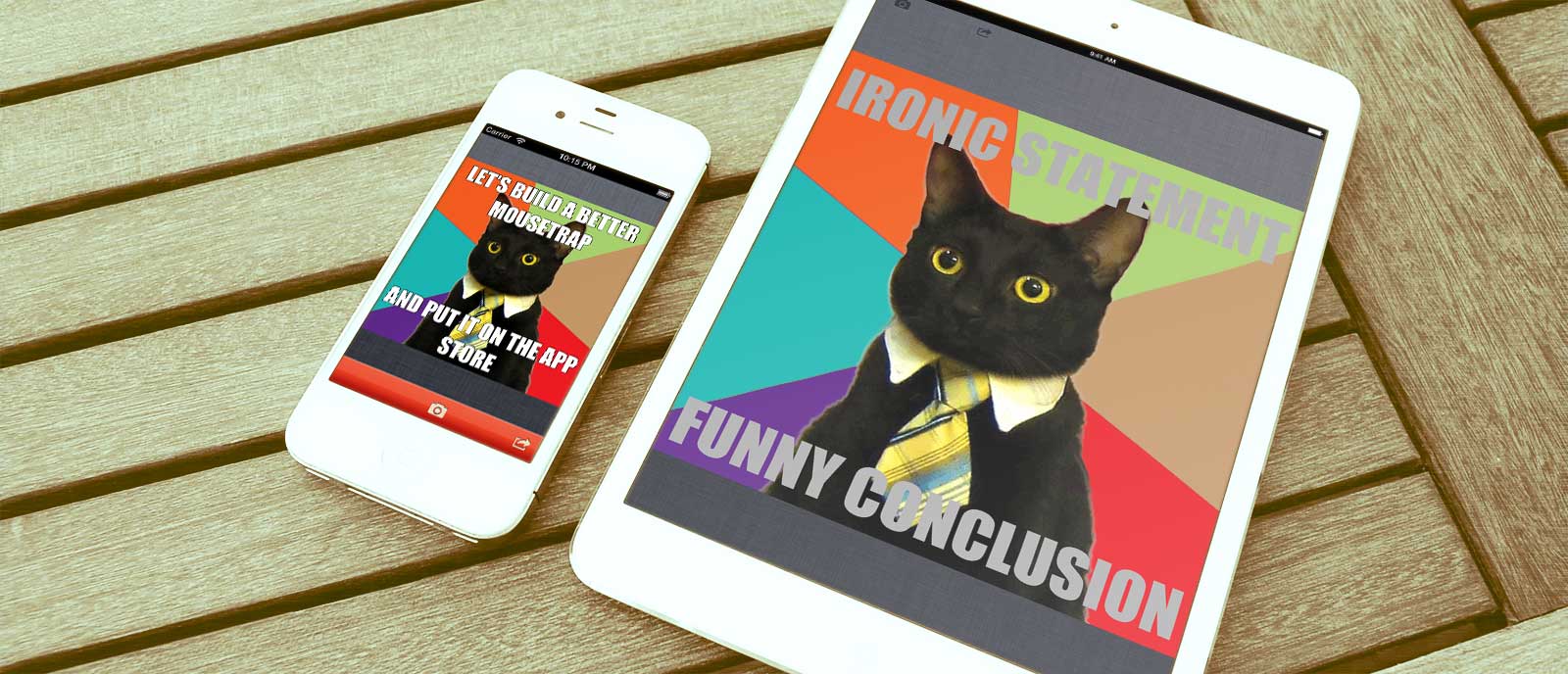 Laser Meme lets you create standard meme-looking images with text over the image. Save it out to your photo library or post it to Facebook or Twitter. It is a Universal app for iPhone and iPad.
Laser Meme is a beautiful way to add text captions to your photos to generate memes!
LOAD an image begging for a caption from the camera or Photo Library.
WRITE your comedic masterpiece by tapping the placeholder text. (Comedy optional)
SHARE with friends, family, coworkers, or the Internet via Facebook and Twitter!
Text will magically resize to fit the space, moving to multiple lines if necessary!
Become a Meme Machine in no time.